المقالات
Uninterruptible Power Supplies Remote Monitoring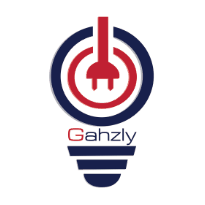 Business has never been more reliant on a continuous supply of electricity – and never better served than by modern UPS manufacturers. Whether it's an easily portable desktop uninterruptible power supply or a powerful parallel-redundant installation backed up by standby power sources, every conceivable power protection challenge can be overcome.
Capability is meaningless without monitoring. The modern UPS is a sophisticated microprocessor-controlled system, capable of providing a range of alarm notifications and real-time monitoring information at local, network and remote site locations. But this capability is meaningless if it is not monitored. An unheard alarm may as well be no alarm at all, and failure to act could reduce system resilience and possibly even render it useless.
The advent of Html capability in the software arena has enabled modern UPS manufacturers to integrate sophisticated onsite and remote monitoring capability with their hardware. In fact, modern systems often enable remote 24/7 monitoring (either by the client or at the manufacturer's facility) of all critical UPS, generator, air-conditioning and fire suppression equipment. As well as alerting system managers to problems as they arise, integration of monitoring functions into existing infrastructures gives businesses valuable early warning of impending power and other equipment failures that actively increases profitable uptime.
Most UPS are available with software for remote monitoring. As well as managing power outages, certain UPS will regulate the electrical supply to prevent damage from power problems or voltage fluctuations. Most are available with software packages that monitor mains voltage, UPS load and battery charge as standard, as well as proprietary monitoring and control software, which allows remote interrogation of UPS logs and operating parameters to help diagnose alarms and faults. When instructed to do so, UPS software can also remotely perform automated and controlled shutdown of valuable equipment – ensuring hardware protection while freeing personnel for other tasks during power continuity incidents.
With suitably reassuring proprietary names, remote monitoring products such as the Riello UPS PowerNetGuard and TeleNetguard products complement UPS installations to ensure continuity for large and small businesses. Solutions range from a simple USB connection into a small PC network, to the most elaborate add-ons for cross platform communication and external management over the Internet.
Measurable financial benefits. As well as integration into the network management system, monitoring software allows operators to supervise the UPS remotely for power fluctuations and events. Power management initiatives can also be implemented using network cards and proxy agents (embedded web server, SNMP compatibility) to provide a range of remote management functions – including configuration of selected shutdowns and powering equipment and electrical points on or off.
There are measurable financial benefits too: by monitoring and implementing responses remotely, clients can often avoid the cost of sending an engineer to investigate every minor incident – an ideal solution for cost-conscious data centre and IT managers.
Monitoring the status of consumables. Remote monitoring makes clear financial sense – and provides priceless peace of mind. As well as dealing with emergencies, it's also a vital part of a power protection system's ongoing maintenance management. For all their reliability and refinement, UPS, generators and other power protection devices still rely on regular maintenance. In particular, consumables such as batteries, fans and capacitors need to be routinely checked, tested and replaced if power protection is to perform reliably. And of course, the UPS itself, as well as generators and other standby power sources, must be tested and monitored to ensure power continuity if there is a genuine power outage.
The software side of UPS is crucial. Finally, there's the software aspect of UPS. Though one of the least problematic in terms of maintenance, it is probably one of the most crucial in terms of monitoring and measuring the effectiveness of the system itself. Continued software reliability underpins the whole integrity of any remote monitoring system – and possibly a whole network. Optimum software performance can be ensured with regular updates and sound basic housekeeping – not forgetting those vital shutdown settings, tailored to a business's individual requirements, which are so important for preserving the life and vitality of key hardware.
As with all aspects of UPS specification, installation and maintenance, the choice of remote monitoring solutions (and its seamless integration with new and existing infrastructure) will be guided by a reputable UPS supplier. Correctly specified, installed and used, remote monitoring, it seems, really can make the difference between sleepless nights and ultimate peace of mind for infrastructure managers.
حساب مقطع الكابل الكهربائي المناسب
يسعدنا زيارتكم صفحاتنا على مواقع التواصل الاجتماعي حيث نقوم بنشر عروض حصرية على موقعنا الالكتروني.
صفحتنا علي الفيسبوك هنا.
حسابنا على تويتر هنا.